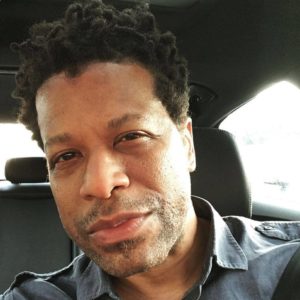 My name is Kenn Bivins, but I think it's safe to assume that you already know that.
I'm the acclaimed author of the Wedding & Disaster of Felona Mabel and Pious. I have a penchant toward telling multi-layered redemption stories where definition between black and white is blurred.
Throughout my body of work, I've attempted to make my characters relatable in both heart-warming and heart-wrenching ways. On the surface, my stories address a number of life's core issues – identity, love, family, betrayal and redemption. What lies beneath is completely unexpected.
My many disciplines were honed in the world in advertising and have evolved onto many platforms that include broadcast animation, comic books and character design. I was the 2016 honoree for the Josephine Silone Yates Author Series at Lincoln University in Pennsylvania and have won multiple industry awards for my interactive design and development work.
I'm an illustrator, front-end developer, or more eloquently put, I'm a Renaissance man.
And sometimes, I'm simply random. Burrito!