Among the many roles that I fill, the one I'm most proud of is being a dad. Dads don't get the respect that they deserve in our society. The media depicts them as absent, bumbling idiots, clueless, soulless or absent. Yeah, I said absent twice.
So, when I see a dad present in a movie or a commercial where he's basking in a positive light, I take notice. I go so far as to cheer it and celebrate it.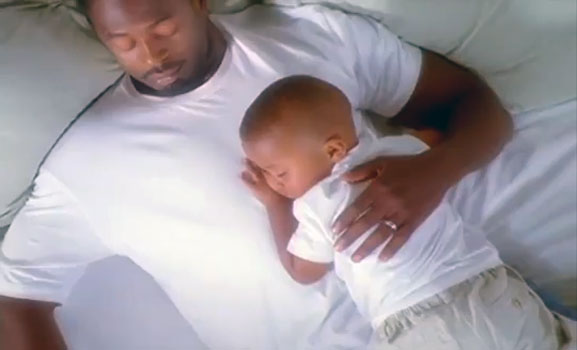 This Tide commercial shows a child lying peacefully, resting on his dad's chest. This picture alone has so much story behind it. I'm in no way endorsing the product of Tide, but I am endorsing dads everywhere who show up. Go, Dad!
Also, if you're digging the music like I do, the artist who is singing is Cait La Dee and the song is entitled "Take Me Home." Listen to the whole song here.