So many people talk about being thankful, but sometimes truly being thankful is difficult. I've found that thinking on the simplest things that you have, but can't imagine doing without, is a good way to start toward the path of thankfulness.
When my boys were small, we loved watching and singing along with Veggie Tale and there was this song that captured the sentiment perfectly. It was called "The Thankfulness Song" from the Madame Blueberry episode
The talented and ever thankful Jeremy Morada does an excellent rendition of it.
I thank God for this day,
For the sun in the sky,
For my mom and my dad,
For my piece of apple pie!

For our home on the ground,
For His love that's all around,
That's why I say thanks every day!

Because a thankful heart is a happy heart!
I'm glad for what I have,
Thats an easy way to start!

For the love that He shares,
'Cause He listens to my prayers,
That's why I say thanks every day!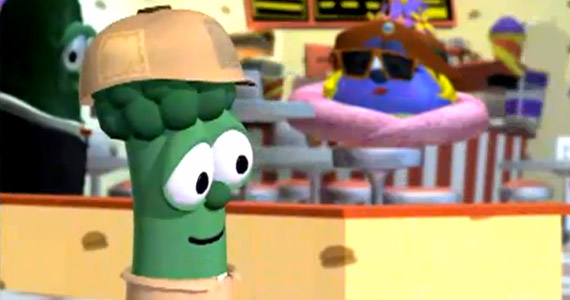 lyrics are © Veggie Tales